The Westerly physical education program focuses on movement, inclusivity, and opportunity. As students progress through the program from Kindergarten through Grade 8, they are exposed to a variety of sports, team-building activities, and fitness related games – all of which take place in a small, safe and supportive environment. That nurturing atmosphere allows them to build self-confidence and sportsmanship, and to gain social and problem-solving skills that they carry with them the rest of their lives.
Indeed, just like the rest of the Westerly curriculum, the school's physical education program is designed to be supportive, encouraging and personal. For instance, in learning about a game like basketball, we first introduce the various skills needed to play the game – passing, dribbling, shooting. Students focus on skill development before taking part in small-size and full-size, standard games. We use a one-to-one student-to-equipment ratio so all students can practice at their own level, and work to improve their skills at their own pace. Additionally, small class sizes ensure that students are constantly on the move, enjoying extensive opportunities to practice their skills individually, and in small-sided games.
The Westerly physical education curriculum is based on four domains: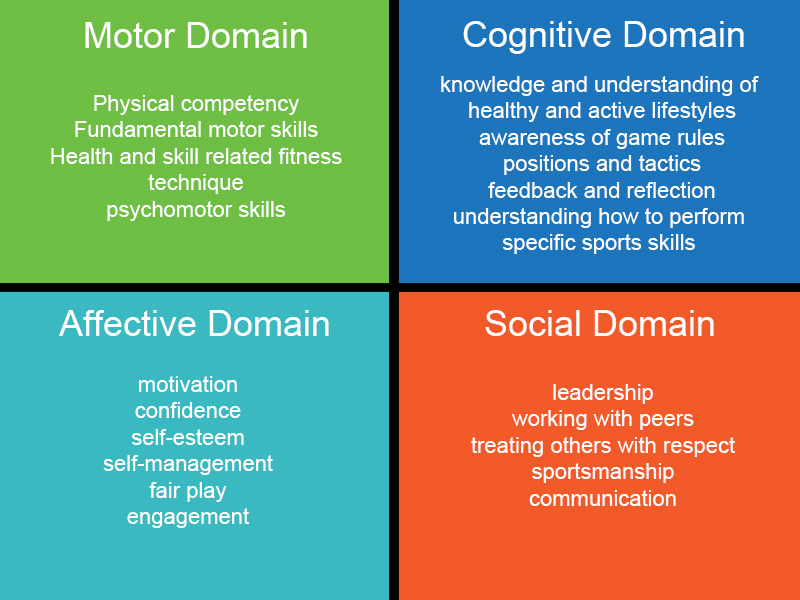 In addition to our PE sessions, which meet three times per week, students in Grades 4-8 are also able to participate in the Westerly athletic league, which competes against neighboring schools. Teams include flag football, volleyball basketball, track & field, and cross-country. Click here to learn more about it.