Reading Workshop
Creating a Love of Learning Through Reading Workshop
We are constantly looking for ways to foster the love of learning in our students and have found that in workshop teaching, specifically in Reading Workshop.
Reading Workshop provides students with time to read alone, in small groups and with reading partners who share similar interests and goals. It opens up opportunities to discuss and write about reading and provides explicit instruction in the skills and strategies of proficient reading. Most importantly, it gives the students choice and freedom in reading books they are interested in, which span many genres and are at their ability levels.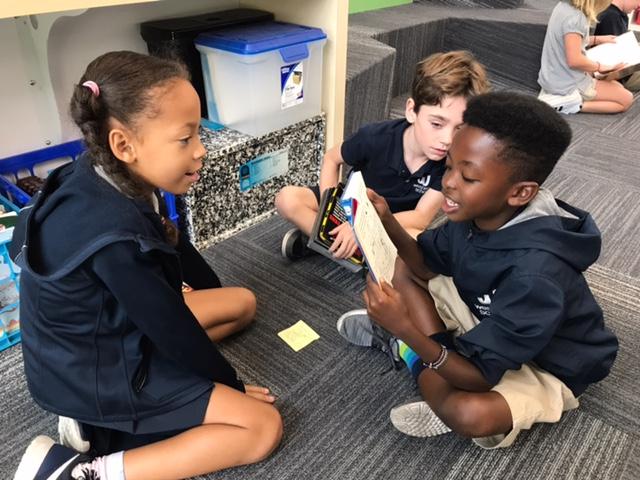 The journey with Reading Workshop begins by accurately assessing reading comprehension and fluency levels. Students are placed into independent and instructional levels ranging from A-Z. Since they are reading at their own ability levels and using fully-stocked classroom libraries, differentiation of instruction occurs naturally. Periodic assessments are given to track progress and set students in appropriate reading levels, thus fostering the increase of reading comprehension and fluency. Typically, significant progress is observed across the board, as well as an increased love of reading.
Each reading period begins with a mini-lesson featuring a specific teaching point. Familiar texts are then used to model each teaching point.Following the mini-lesson, students then practice the skill or strategy taught using books at their independent reading levels.While reading, we may ask them to record thoughts and information to later share in partnerships, or with teachers. Throughout the period we hold one-on-one conferences with students to discuss reading, strengthen skills, or challenge students. We also pull together guided reading groups, where we read shared texts at instructional levels and work on increasing comprehension and fluency. At the end of workshop periods, classes often come together as a whole to discuss big ideas and successes, or individual students may meet in their partnerships to do the same. The workshop definitely serves as a time to read, share and learn.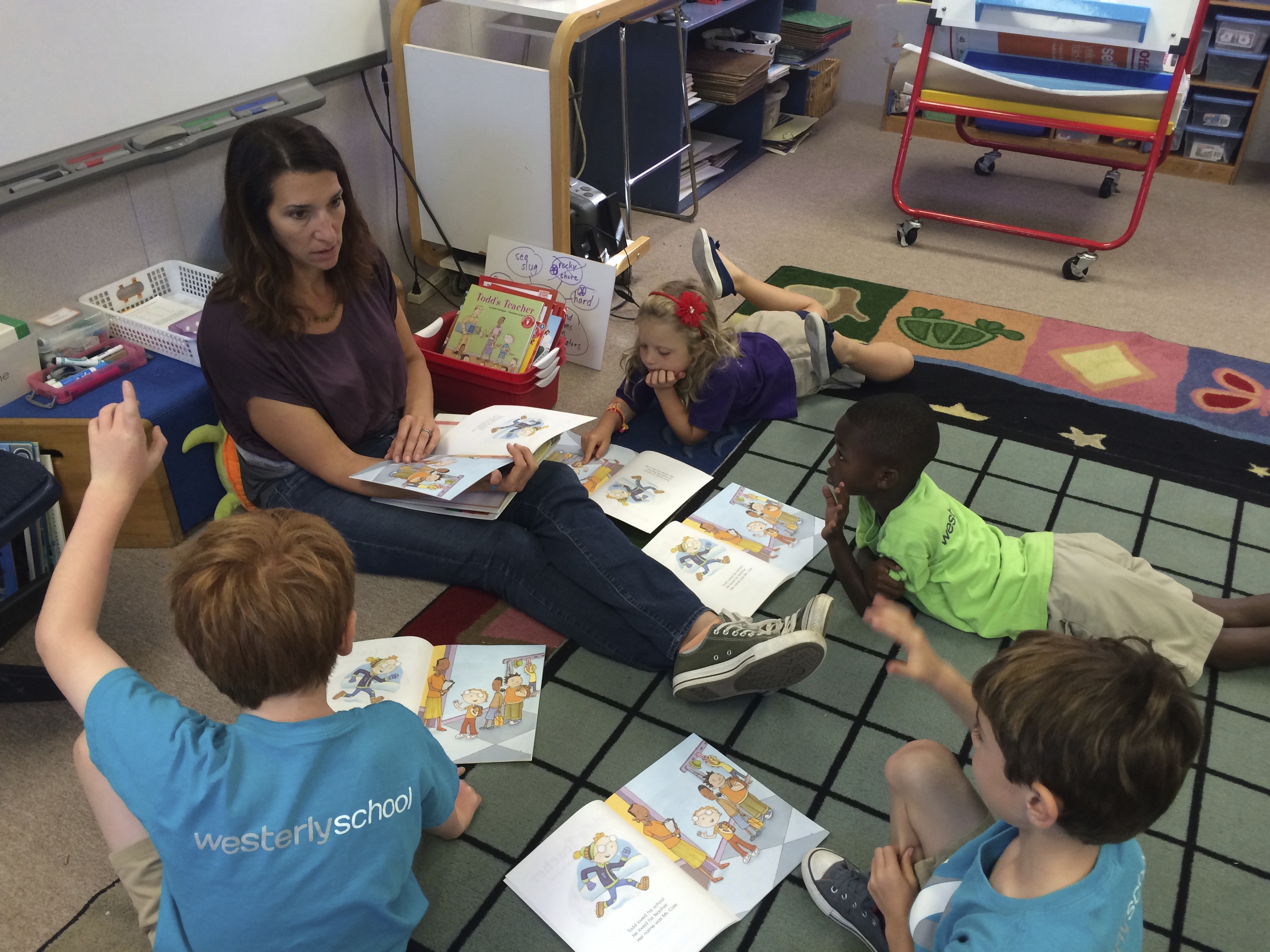 Reading Workshop encourages and empowers Westerly students to become more social and confident readers. They become students who jump into discussions about character motivations and twists in plot lines at a moment's notice; students who take risks and defend their opinions; students who can effectively communicate through written language; and students who independently explore unfamiliar genres. These are all qualities Westerly strives to instill in students across content and grade levels; and these are the qualities that help keep our mission of igniting within each child a lifelong love of learning by encouraging them to discover their full and unique potential.