STEAM Projects
Recycling Superheroes in Second Grade
Second grade recently completed their "Recycling Superheroes"! Each student was tasked with designing and constructing a section of the robot, at home, which was made completely from recycled materials. Students were assigned to a group of three, each person responsible for constructing the head, torso, and legs, respectively.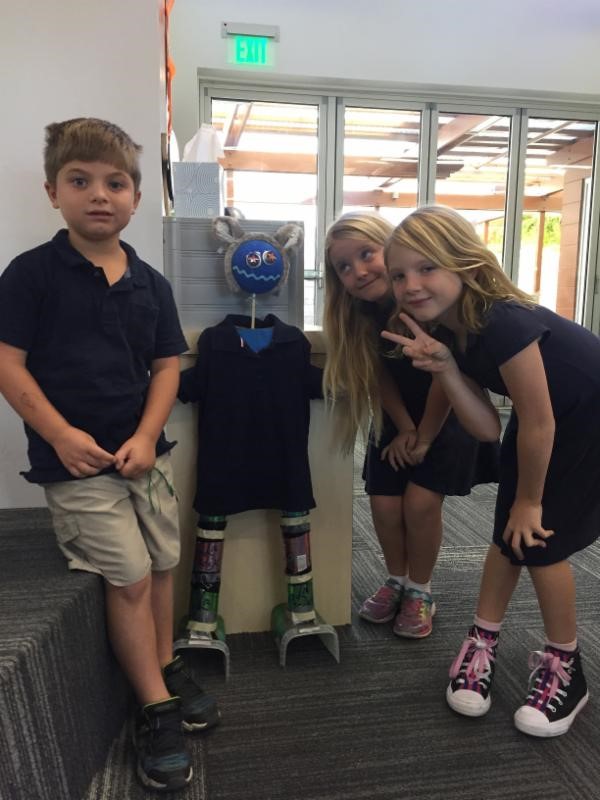 After they completed their individual sections, they constructed the whole robot, in class, with the assistance of tape, glue and staples. The goal was the have the robot stand independently, or in some cases, with some minor assistance from a bookshelf or door.
In class, they discussed concepts such as load, balance, and weight distribution. Second graders also discussed group dynamics and how to work together as an effective team to solve problems when they arise during the construction. This project was one of many STEAM activities that the grade completes during the year. The final robots all looked wonderful, and took on their own personalities. Luckily, cleanup was easy for the teachers, as all robots were completely recyclable!