At Westerly, we believe the arts are a critical component of the "whole child" philosophy, rather than an "extracurricular" part of it. As such, our students are exposed to numerous approaches in painting, drawing, printmaking, sculpture and ceramics throughout their nine years on campus. The ultimate goal is to enhance their creativity, self-expression and appreciation of art.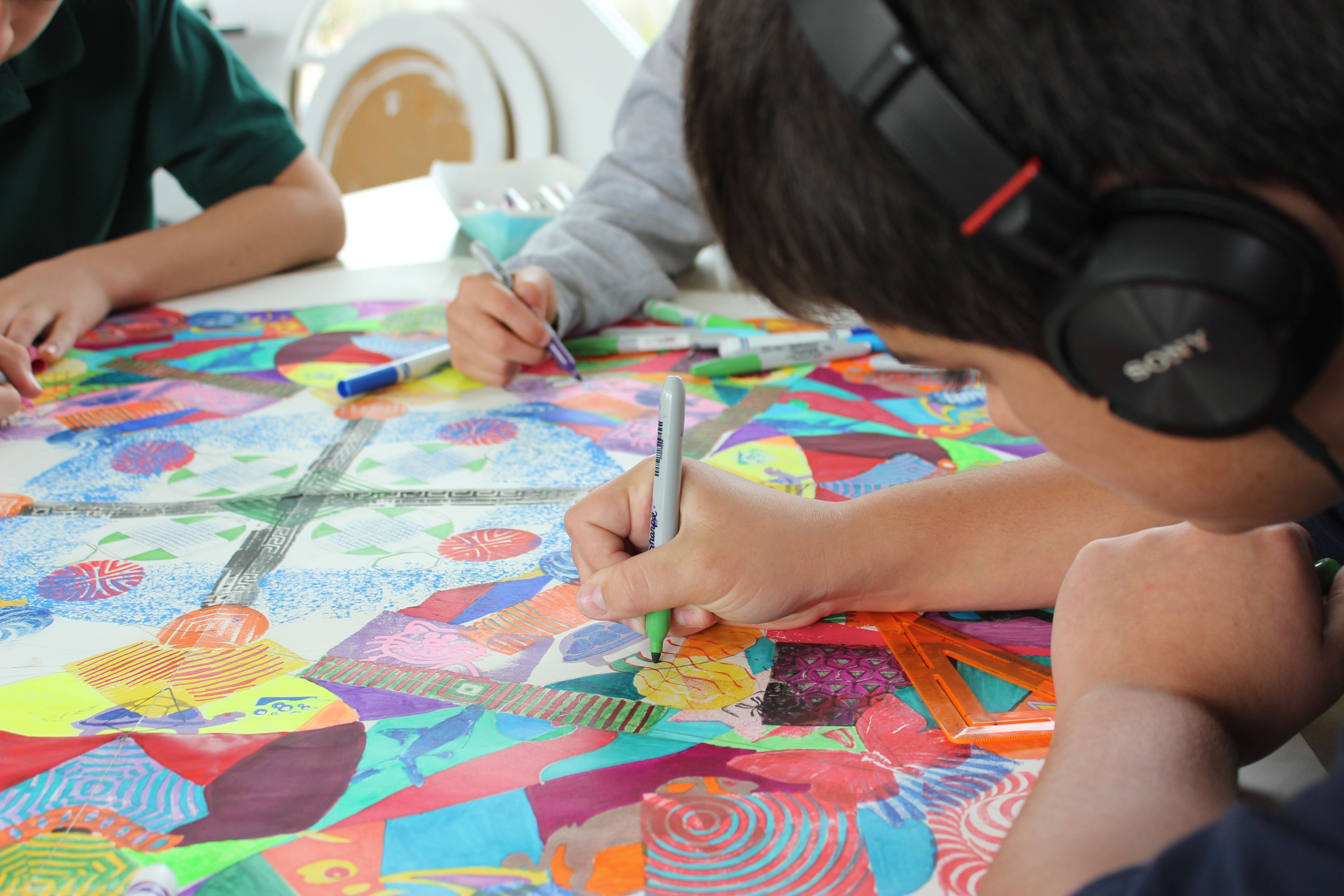 With two art instructors in each class, Westerly students have the chance to find their creative voice in a vibrant, supportive and non-judgmental environment. Both of our accomplished art teachers, Gregory Navarro Pickens and Stephen Elicker, have been honored with the Distinguished Artist of the Year Award from the Long Beach Arts Council. They have worked together for many years completing several award-winning public art projects. They share a common passion for empowering our youth to find their individual voices.
Lower School students focus on introductory concepts and techniques, while Middle School students have the choice of concentrating their efforts in ceramics or drawing and painting this year. Moving freely between the role of creator and critic, students learn proper art terminology for participation in critiques and written analysis of artworks while gaining knowledge of art movements and pivotal works of art throughout history.
Westerly's small student-to-teacher ratio allows us to create many cross-disciplinary and community service opportunities. Examples include:
Visiting a senior center to interview a resident and paint a portrait for a written biography
Casting glass amulets to wear during a presentation for an Egyptian studies unit
Turning a math project involving arabesque designs (geometric patterns) into high-relief ceramic tiles
Traveling to Nicaragua to work with local students on a collaborative mural project (grade 8)
Working with the homeless community to create public art (leadership class)