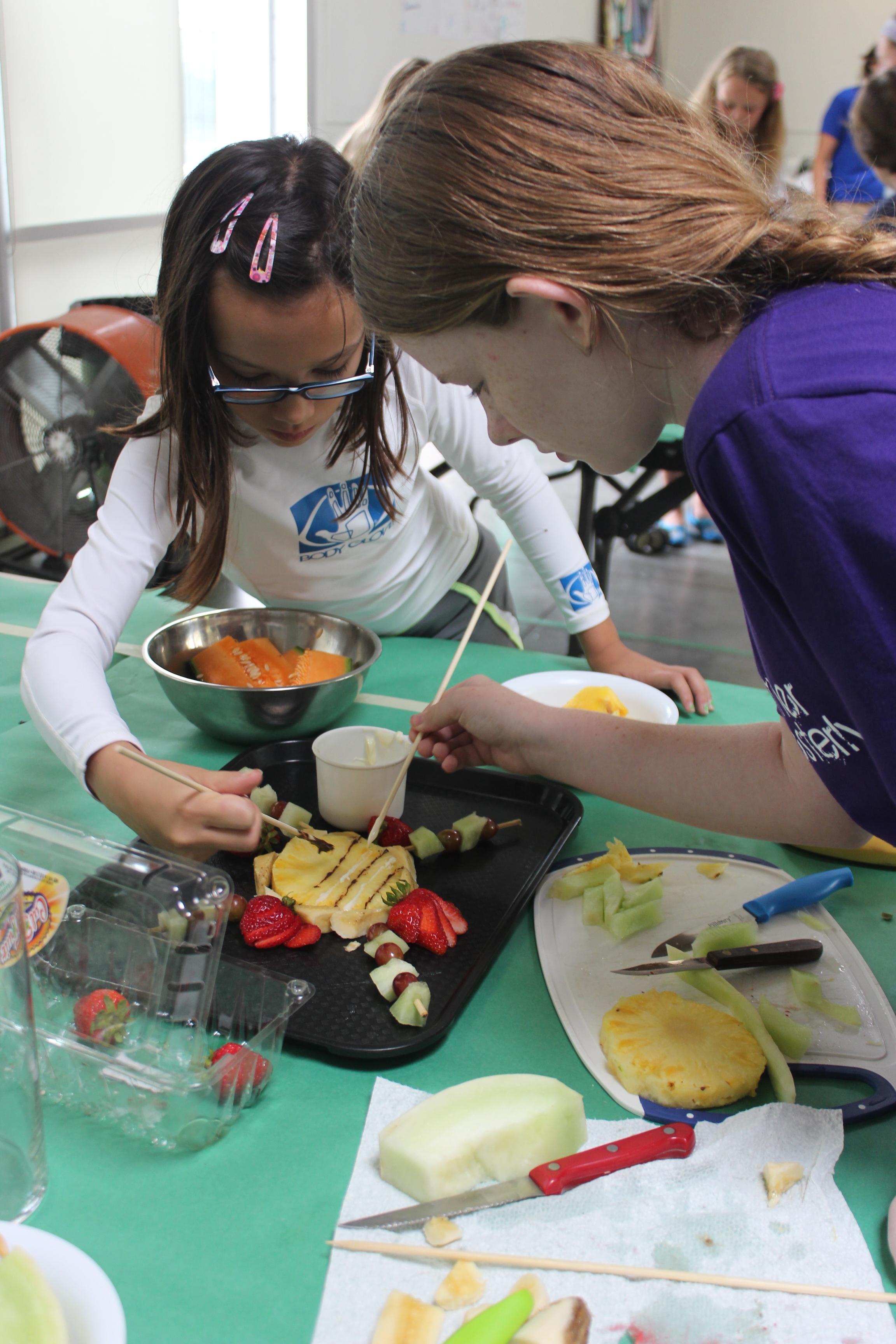 Summer 2019 (Look for next Summer's updates around March 2020)
Westerly aims to ignite a lifelong love of learning through innovative instruction, collaborative projects, community involvement and student leadership. And for us, that doesn't stop during the summer months!
Summer with Westerly is a flexible summer program that continues to instill a love of learning in our students through a rich mix of academic instruction, art, recreation and FUN. Join us for the full six-week program or pick and choose sessions that work for you. We pride ourselves on tailoring a program that works best for your family. Our qualified teachers, experienced coaches, and decorated artists go to great lengths to help give your child a summer to remember.
Our program is divided into different grade groupings and you can browse through the program offerings with the tabs on the left and you may register by clicking on the blue link from any of these pages. Returning families can sign in to Parent Dashboard and access all previous family information.
Early Registration discounts through the 1st of May.
Grades K - 5
SUMMER 2019 Dates
SESSION 1 June 24th - July 5th *
SESSION 2 July 8th - July 19th
SESSION 3 July 22nd - August 2nd
Full Day - Morning and Afternoon Enrichment
9 a.m. - 3:30 p.m. $450/Session
Half-Day Morning Enrichment ONLY
9 a.m. - 12:15 p.m. $350/Session
Half-Day Afternoon Wildcat/Recreation ONLY
12:15 p.m. - 3:30 p.m. $150/Session
Middle School Program
9 a.m. - 12:15 p.m.
SESSION 1 June 24th - June 28th 1-Week Session
SESSION 2 July 1st - July 12th* 2-Week Session
SESSION 3 July 15th - July 19th 1-Week Session
SESSION 4 July 22nd - August 2nd 2-Week session
$200/1-Week Session
$400/2-Week Session
* Camp is closed on July 4th in observance of Independence Day
If you have questions about any of the programs, please contact Pedro Jimenez, Director of Summer Programs
Email: summerprograms@westerlyschool.org
Young Americans Summer Camp

We are excited to welcome back the Young Americans Performing Arts Summer Camp for students entering grades 3 through High School. Tuesday, June 18-Saturday, June 22nd. REGISTRATION NOW OPEN-Click Here
Who are the Young Americans?? CLICK HERE
Young Americans Camp, running Tuesday, June 18-Friday June 21 at Westerly from 9:00 a.m.-5:00 p.m. (Show venue for Saturday, June 22 TBD) Westerly will be offering Early Drop supervision from 8:00-9:00 a.m. for a flat rate of $10. You may pay at each drop off by cash or check payable to Westerly, or pay a full 4 day in advance for $35. *Please note: this is only for the Westerly School Session of Young Americans, and managed by Westerly, not the YA's.
Sibling Discount
$25 off per sibling, per session (Discount applied by camp office after enrollment verification)
---
Extended Care
Early drop-off and late stay care is available at an additional cost.
$5/30 minutes or
unlimited for $125/Session
Early Drop 7:30 a.m. - 9:00 a.m.
Late Stay - 3:15 p.m. - 6:00 p.m.
---
Exciting New Programs this year:
STEAM Course
Theater& Improv
Art & Painting
...and new stuff all around!