Dear Families,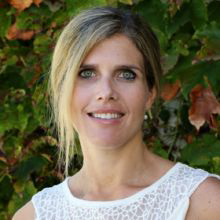 It is with enthusiasm, gratitude, and deep respect for the past 25 years that have shaped our school's evolution, that I embrace my tenure as Head of School at Westerly School of Long Beach. I am so grateful to be stepping into such a vibrant and inspiring community.
My main focus as an educator has always been helping instill a "growth mindset" in both students and within the school community. As an educator, and as a parent myself, I try to create a safe learning culture where curiosity is welcomed, mistakes are seen as learning opportunities, and progress, no matter the size, is always cause for celebration. For me it is much the same in this role of leading Westerly. I welcome the challenges and opportunities that serve to ignite our students' love of learning, the continued development of Westerly's dynamic academic, visual arts, music, athletics, and technology programs, and Westerly's impact on the Long Beach community at-large. I am steadfast in my commitment to working with each of you, both current and prospective families, to help guide Westerly into its next 25 years of educating the "leaders, helpers, and creators today and in the future."
As I write this, I can see through my office window the beautiful central courtyard which, for now, is quiet and calm - but where students, staff and faculty are often gathered together enjoying this stunning campus. I hope that as you make your way through the Westerly website you are able to explore the visual narratives that display the unique and special Westerly experience. Westerly strives and remains to be an inclusive school community in which children develop their full and unique potential.
I hope to see you soon.
Dr. Lauren Plant