Summer - Virtual Camp
Virtual Camp
---
Summer with Westerly is excited to offer our brand new virtual camp programming for grades 2nd-8th! Course times, pricing, and descriptions are below. Each course is broken into age appropriate grade level activities, and consists of 1hr of content led by a live instructor. Experience the fun of camp from the comfort of your home! All you need is an electronic device and internet access.
Pricing: $100 per camper (Includes choice of 1-2 courses)
*Note: There will only be one week of virtual camp *
August 3rd-7th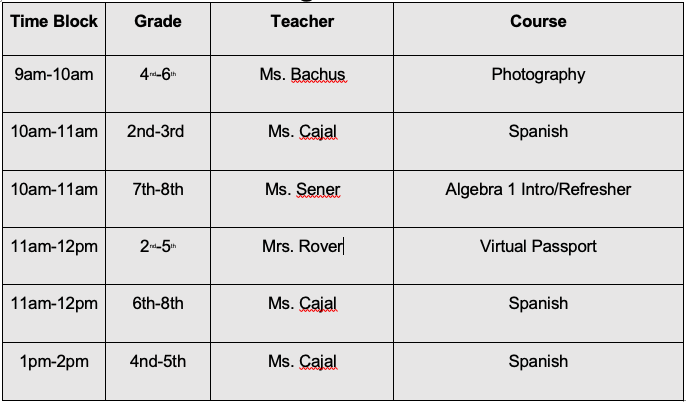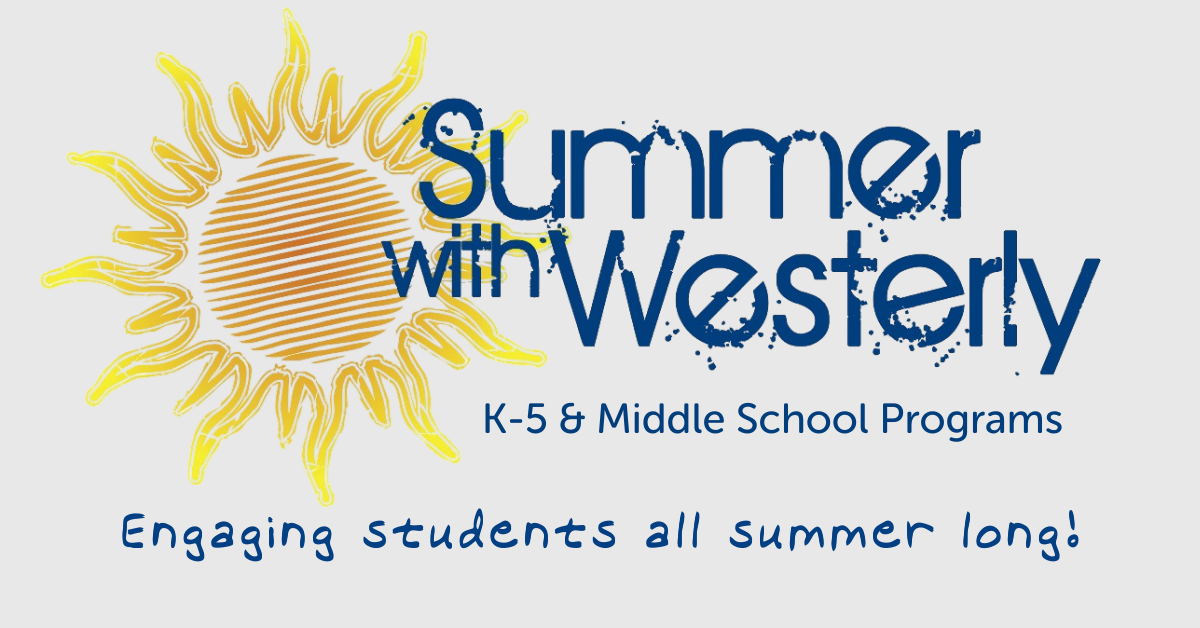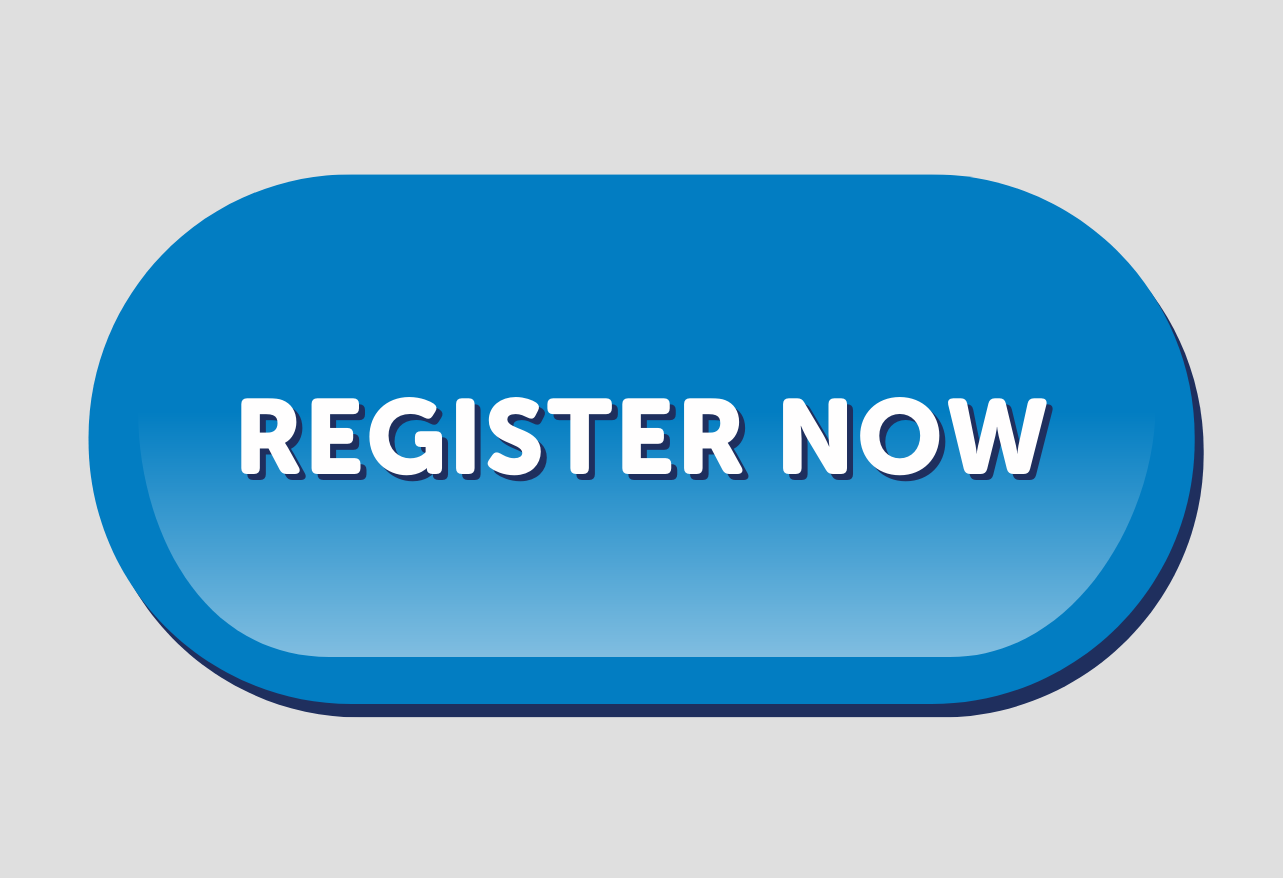 Course Descriptions
Algebra 1 7th-8th Grade
Join Ms. Sener in an introduction/refresher course on Algebra 1. Learn valuable problem solving and test prep skills to stay sharp during the summer and be prepared for Fall.
Photography 4th-8th Grade
Join Ms. Bacchus in learning an introduction to photography. Learn the basics of how lighting, composition and framing creates an amazing shot!
Spanish 101 2nd-8th Grade
Join Ms. Cajal in an introduction & refresher Spanish course on verbs, colors, numbers, and shapes. Make Spanish come alive with games & competitions.
Virtual Field Trip 2nd-5th Grade
Join Mrs. Rover on a virtual field trip! Travel to sites around the country and the globe, learning new facts, and exploring.