Resources
April 07, 2020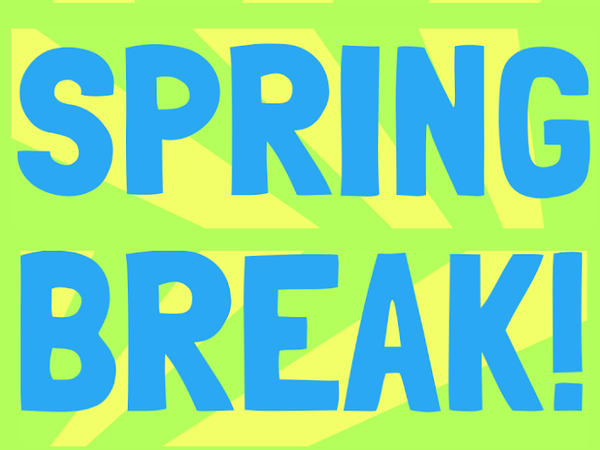 Looking for creative ways to enjoy your Spring Break at home? Look no further — the Westerly team has gathered a few fun and engaging activity ideas for families and students that may be done together virtually, or simply as a way to fill an afternoon stuck indoors!
Click here to see our Spring Break activity guide.
Send your Spring Break photos and videos to info@westerlyschool.org, or upload here!
March 26, 2020
Hello Fellow Parent,

As an English teacher (middle/high school) for many years, it brings me crazy joy to make templates and print/laminate agenda stickers to help keep me and my "students" (now my children) on track. This agenda serves as a placeholder where I then pop in a few keywords with whiteboard marker from the teacher's plans at night (see photo below).

Please feel free to customize the words on the document linked below; print them, slice them up, and if you're completely out of Netflix shows you could even "laminate" them by gluing them onto thicker paper and putting them under a sheet of clear contact paper (like the stuff for your kitchen cupboards). This step allows for your child to handle them and embraces the potential that this experience is going to last quite a bit longer than we thought.

Below is a picture of the finished product. Keep in mind, you could also print, slice and attach these words to the fridge with magnets, a window/sliding glass door, or wall with some painter's tape. I am using an inexpensive white board like this one that has been so very helpful. I also ordered an additional pack of multi-color white board markers and an eraser. *Keep in mind that ANY old glass art/picture frame (with white paper put inside of it), window or sliding glass door can become a WHITEBOARD as long as you have the whiteboard markers. It works like a dream in a pinch.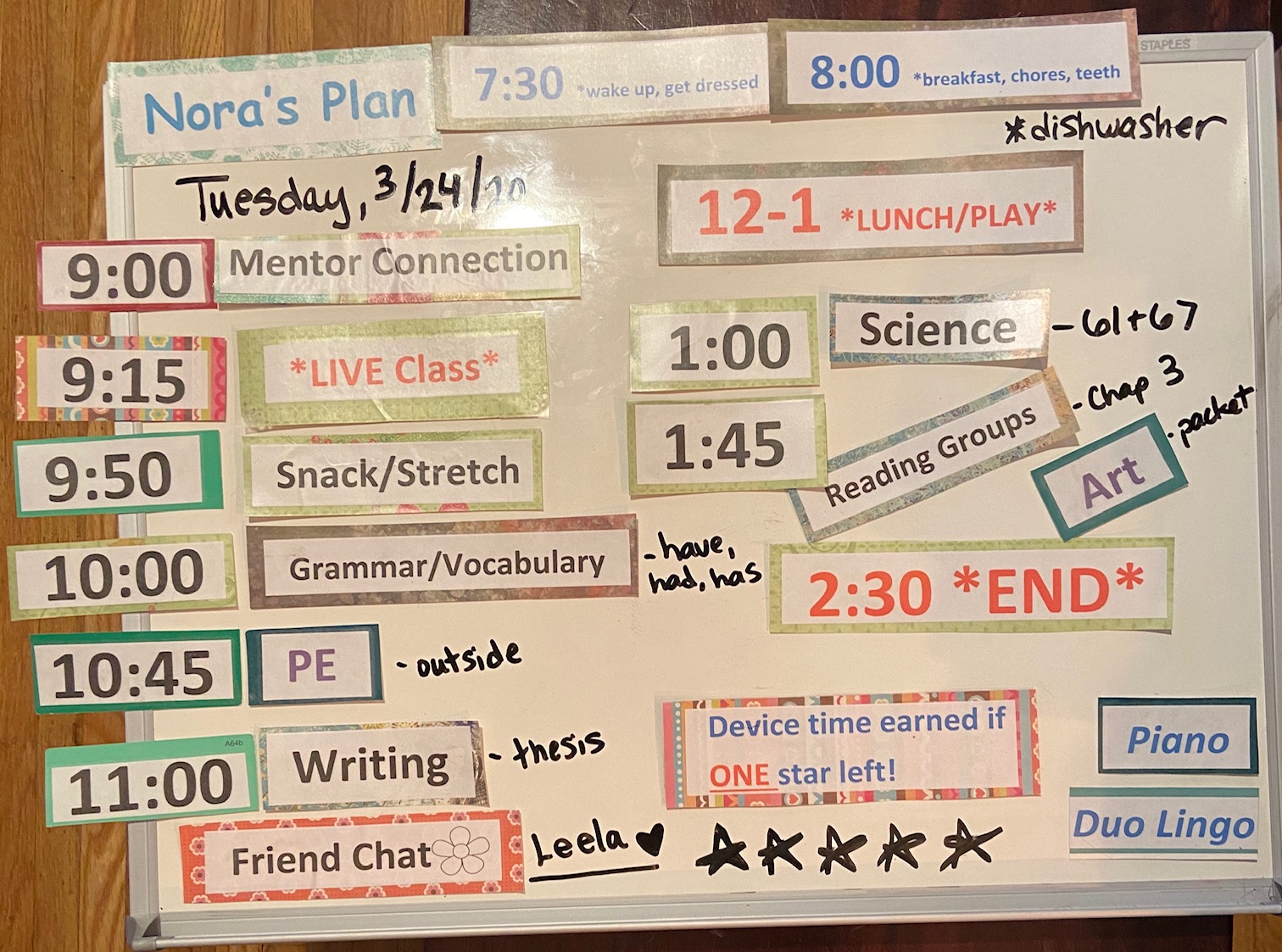 You could also just show these templates to your kid and have them make these on blank paper, cut, and use (if you have no printer).
A few notes about our agenda: "Friend Chat" is favorite daily element for my girls. Each morning they think of a friend or two they miss, and then we put their name on the board as an incentive when they have a break or the schoolwork is complete.

"Device time": you could have them earn their stars or lose stars on the board...whichever approach works best for your kid. My girls are motivated and devastated when my finger swipes away their stars.
Thank you for reading! Click here for the template to create your own customized Mobile Learning agenda.