Westerly Stories
A Message From Our Physical Education Teacher
December 12, 2018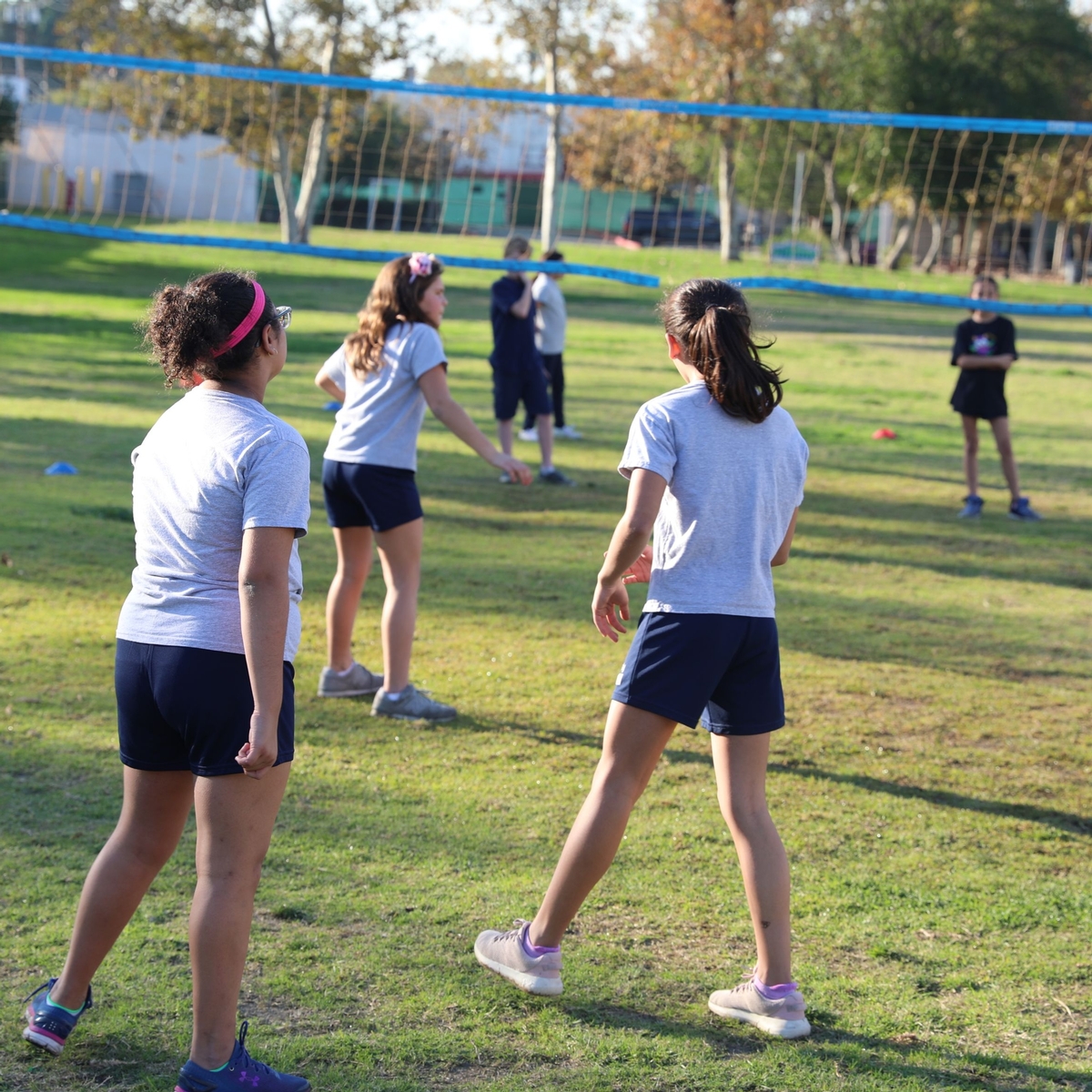 I wanted to share a sneak peak into the PE program here at Westerly and the types of activities your children are experiencing! Volleyball is a dynamic sport that can be enjoyed by people of all ages and skill levels and can be played both indoors and outdoors, in large groups or pairs. Aside from being purely enjoyable, the game also has many benefits including improving muscle strength, hand-eye coordination, timing, reflexes, and balance.
In addition, and important for our students, volleyball teaches communication, teamwork, and sportsmanship. The students must learn to trust and rely on their teammates to make plays, as well as how to react and support one another when things don't go as planned.
To start their volleyball unit, middle school students were placed on teams and collaboratively developed team names and a team cheer. Our 7th and 8th grade team names included: The Rocks, Tostitos, The Aces, The Bolley Ballers, Da Rock Obama, and The Hot and Spicy Peppers! Playing on the same team throughout the unit helps students learn to work with people of all levels and abilities, build relationships, enhance communication, and practice teamwork.
Students are also focused on improving their arm's platform, overhead passing skills, their underhand serve, and rotating properly, in addition to learning the basic rules and vocabulary of the game.
The video above shows students utilizing a combination of these skills in a class tournament. There are some great rallies, hustle plays, and even a soccer-style kick to keep a play going! See if you can spot it.